You & Your Patients,
Deserve a Better Experience
The Dental Practice Management Solution that
can be customized to suit any practice method.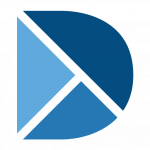 ``Clinics without Dentolize are chaotic``
We gathered dentists, developers, financials, patients, along with a huge market research and we have come out together with Dentolize!
The dental practice management solution that can be customized to suit any practice, scale with your needs, and enables any dentist to run the financial, clinical, and operational processes. It can be also used for managing patients, employees, other associates like insurance companies or suppliers, inventory,… and much more, without the need for additional systems.
مزايا دينتولايز
Dentolize is created with a dentist mindset,
and a vision of giving you the maximum control over your businesses, saving your time & money, and giving you the optimum experience of working with a Practice Management Solution. This could be attained by making your Practice quite smoother, your Management much better, your Patients much happier, your Finance exceptionally simpler, your Associates way closer, and your accessibility extremely easier than ever before. And this all without the need for additional systems or software.
Request a Demo
Unlimited Features

Powerful Analytics

Smart Dashboard

Smarter Calendar

Intelligent Chart

WhatsApp Bot

Staff Perfortmance

Insurance Companies

Online Reservation

Permissions System

Multiple Branches

Invoice Builder

Attendance System

Patients Grouping
Do not hesitate to contact us! We will be happy to help and advise
you on choosing the right subscription plan for you and using dentolize.
Watch Our Tutorials